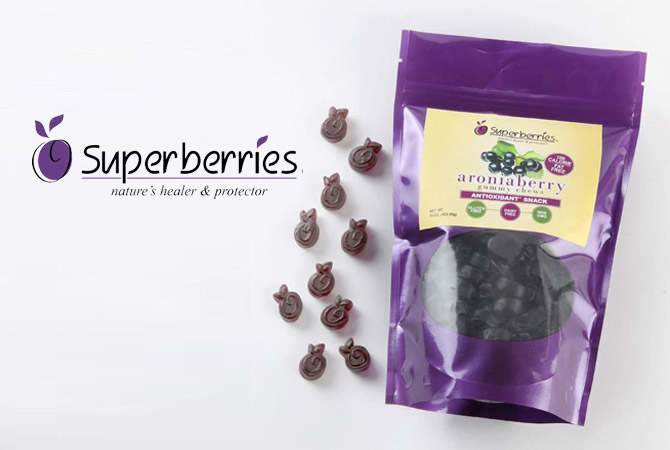 Challenge:
To cultivate awareness of the latest superfood, Aronia, while driving consumer acceptance of the Superberries product line.
Strategy and Objectives:
Superberries enlisted Avalon's help to promote the health benefits of the Aronia berry and increase awareness of their Aronia-based product line. The initial campaign was put in place to announce the company's participation at the Expo East trade show in order to generate meetings with influential trade and consumer media attending the show. The six week program resulted in trade coverage in Grocery Headquarters, Nutritional Outlook, Progressive Grocer, Vitamin Retailer, Prepared Foods and Energy Times.
Subsequently, Superberries partnered with Avalon for a long-term PR program to support regional retailers by driving local exposure while promoting the product line throughout the national consumer media. Avalon also continued to educate the consumer and health media on the existence and benefits of the Aronia berry.
Results:
In a relatively short program to date (9 months), Avalon's efforts have resulted in key coverage in Woman's World, Marie Claire, Men's Journal, Organic Spa, Natural Foods Merchandiser, Shelby Report, Chicago Daily Herald and others. Most impressively to date, the Aronia and Superberries were featured on the front cover of the Wall Street Journal as "America's Next Top Super Berry". The company has also been featured on an online article that ran on the home page of Yahoo and generated over 1,000 sales for the company in a matter of days.
Avalon continues to represent Superberries and is actively working towards establishing the Aronia and the Superberries product line as a household name.