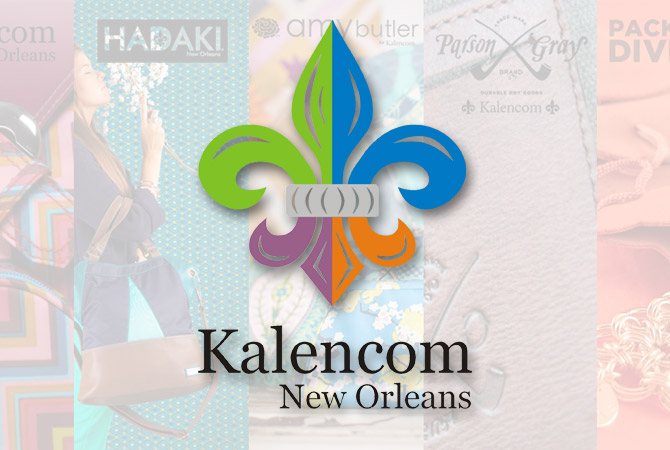 Based in New Orleans, Kalencom is a multi-faceted domestic and international manufacturer of fashionable diaper bags and accessories. More than just diaper bags, Kalencom's collection also includes accessories such as insulated bottle holders, pacifier pods, changing mats, quick change kits and potty training products.
CHALLENGE
As a multi-faceted domestic and international manufacturer of fashionable baby products and accessories, Kalencom's target market is new and expecting parents and families with young children. With the baby product industry in North America overflowing with countless competing brands, Avalon's challenge was to solidly position Kalencom as the trusted market leader.
As the brand was established, Avalon worked to introduce the expanding product line in order to drive continual consumer awareness and acceptance while supporting the retail channel with meaningful product coverage.
STRATEGY
In order to differentiate the brand from others on the market, Avalon developed powerful messaging to communicate the brand and features of the product line. The team then aggressively targeted appropriate media by introducing them and educating them on the brand in order to secure consistent coverage of the product line. As new products were introduced, we launch those while maintaining focus on driving interest of the existing product line. The goal of the PR program is to create overall brand awareness in order to facilitate consumer acceptance and drive sales.
RESULTS
Avalon's results have helped to establish Kalencom as a respected leader in the baby product market. Consistent media coverage is generated on a regional, national and North American level. In addition to countless media mentions throughout the trade and regional press, major magazine coverage has included Baby Talk, Parenting Early Years, Pregnancy & Newborn, Oh Baby!, Working Mother and others. Kalencom is currently positioned for growth in North America, Europe and South America.