Consumer awareness and acceptance
That's our specialty. We KNOW consumer. Your's and the consumer media! In today's competitive environment it's essential to target and pursue the media that will drive exposure and ultimately sales of your products. You must have a clear, consistent and effective message and a strategic plan to communicate it. At Avalon, that's our specialty. We have spent the time and effort to cultivate key relationships with the media so that you don't have to.
Learn More About Our Process
Recent Case Studies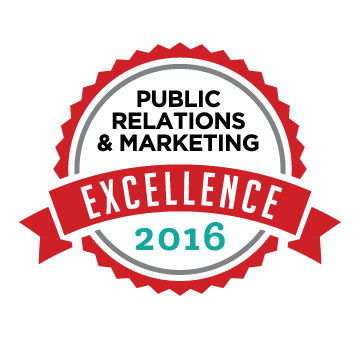 Public Relations and Marketing Agency of the Year
Many consultants and organizations identify themselves as either a public relations firm, marketing agency or both. For most companies, finding the right partner to improve your brand image, help you generate buzz or work through complex reputation challenges can prove challenging. The Business Intelligence Group today announced the winners of their 2016 Public Relations and Marketing Excellence awards. It has identified the top 11 firms doing it right and 3 executives who are delivering astounding results for their own organizations.
Read the Press Release
"I would highly recommend Avalon Communications for your PR needs. They have helped our company grow from a start up to a nationally recognized company in a short period of time! "

− Deborah Vinci, President - Cool-It Caddy
"We've worked with Avalon for almost a year now and have received tremendous media coverage. They get results! The exposure we've received from Avalon Communications efforts has opened many doors and significantly increased our sales."

− Deb Dershem - Just Ducky Inc
"Avalon is clearly a results-driven firm. They go the extra mile to get their clients in the mainstream consumer media and keep them there."

− Kim Overton, Founder - Spibelt
"We've worked with the Avalon team for years and know that they are committed to driving awareness of our company. They take an active interest in developing a clear, concise message and effectively communicating it to their established media contacts."

− Jeff Lantz, CEO - Esquire Interactive
"We've been very happy with the time, effort and client service of the Avalon team. Our introductory campaign was successful in creating interest and securing several key placements within the mainstream consumer media including Southern Living, Pilates Style, Spa Magazine and others."

− Bronwen Lodato, Founder - Bronwen Jewelry
"Working with Avalon allows us to focus on growing our web business rather than doing the legwork to secure media placements in order to increase national exposure of our brand."

− Bob Bergstrom, Marketing Manager - Ceramcor