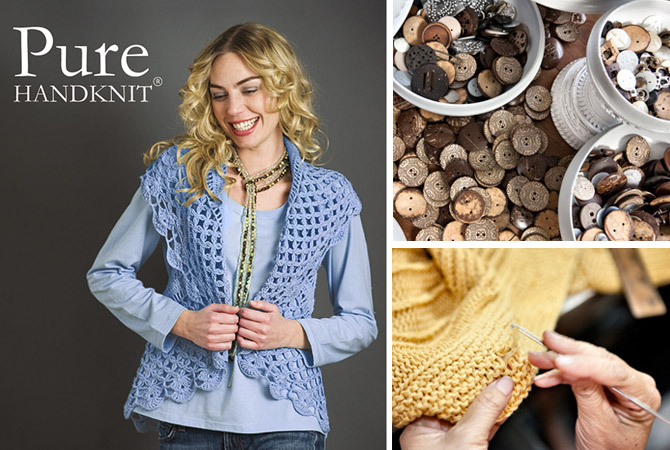 Challenge:
Pure & Co. is the parent company of two women's fashion brands, Pure Handknit and Neon Buddha, that is based outside of Toronto, Canada with solid U.S., Canadian and UK distribution. Pure & Co. came to Avalon for help to increase overall consumer awareness by driving coverage throughout the mainstream press.
Avalon was also tasked with supporting the sales team in the promotion of local events held at North American retailers. Lastly, Avalon's challenge was to promote awareness of Pure & Co.'s fair trade and eco-friendly initiatives in the company's manufacturing facility in Thailand.
Strategy:
After developing solid messaging to communicate Pure & Co.'s mission to produce high quality, unique, fair trade women's clothing, Avalon implemented aggressive targeting in the competitive fashion, women's interest and business media.
With targeting of the consumer and business media underway, Avalon began working with the company's sales reps throughout the continent to organize and promote fashion trunk shows at local retailers.
In order to promote the company's fair trade and eco-conscious initiatives, Avalon promoted, planned and worked with company executives to execute an editor tour to the Pure & Co. headquarters in Chiang Mai, Thailand.
Results:
By promoting several trunk shows each month, Avalon cultivated regional media coverage of the brands and their retailers, which in turn drove sales and support of the sales team. The media tour to the company's headquarter resulted in increased awareness of the brand and its operations and culminated with an 8 page global fashion spread in Elle Canada.
Avalon's national and regional media outreach resulted in a significant increase of coverage and awareness of the Pure & Co. brand throughout North America. National coverage highlights include placements in Calgary Herald, Globe & Mail, National Post, Women's Wear Daily, Epoch Times, Organic Spa, Extra! TV, Cityline TV, US Magazine, Life & Style Weekly, Woman's World, Fashion Magazine, Entertainment Weekly, People Stylewatch, Pilates Style, Elle and others.